Fiberglass Manufacturing
Fiberglass Repair
Newcastle • Port Stephens • Hunter Valley
We are a Fibreglass manufacturer in Port Stephens offering unique composite parts. We specialise in resin infusion and Carbon fibre with no Fibreglass job too big or too small.
Fibretec use Carbon Fibre, Kevlar, Epoxy or Nomex for repairs, custom moulding or structural Fibreglass to suit all areas of fibreglass usage throughout Port Stephens, Nelson Bay , Corlette, Shoal Bay, Salamander Bay and the surrounding Newcastle area.
Fibretec offers professional repairs for a wide range of products which include kayaks, surf skis, stand up paddle boards, carbon fibre paddles, surfboards, canoes, rowing sculls, power and sail marine craft, caravans, RV's, and fibreglass swimming pools. We also offer an urgent repair service when needed by the customer. All repairs are made on site at our manufacturing factory here in Port Stephens by qualified boat builders and shipwrights.
We also custom design moulds using aerospace technology for the marine, building and aero industries.
Fibretec was established in 2012 to supply a wide range of composite solutions for clients and companies requiring parts manufactured using the latest resin infused moulding and vacuum bagging methods to more traditional hand lay- up techniques.
We are Australian owned and operated and proud to work with our supplier Colan Australia who for more than 50 years have been supplying the highest standard Australian made Fibreglass fabrics to the Australian market and meet Australian Safety requirements.
Sea Kayaks • Surf Skis • Automotive
Surf Skis • Carbon Fibre • Small Marine Craft
For the marine, building and aero industries
Carbon Fibre / Kevlar / Fiberglass / Resins
With over 20 years experience you can trust Fibretec with all of your fibreglass requirements.
MANUFACTURE OF
Sea Kayaks
Surf Skis
Parts for Aircraft & Drones
Automotive Components
Fibreglass formwork for concrete components
Fibreglass lining of water features (I.E Fountains and Ponds)
Repairs
Kayaks, surf skis, stand up paddle boards, surfboards of all brands
Power and sail marine craft
Caravan's and R.V.'s
Carbon fibre components
Swimming pools
Quotes Supplied on Assessment
Supply
Fibreglass
Resins
Adhesives
Pigments
Carbon Fibre / Kevlar / Woven Clothes
Flow Coats & Gel Coat
The quality of fibretec's kayak build is exceptional. They are the masters of the IRT process (Infusion) and this expertise has allowed them to successfully build kayaks in many different fibres.

They build our kayaks with great accuracy and are very flexible as our build requirements evolve. They are always up for a challenge and offer good advice when we undertake R & D projects.

They greatly care for all of our moulds and are a very good partner in kayak building.
Shannon O'Brien
Managing Director Mirage Sea Kayaks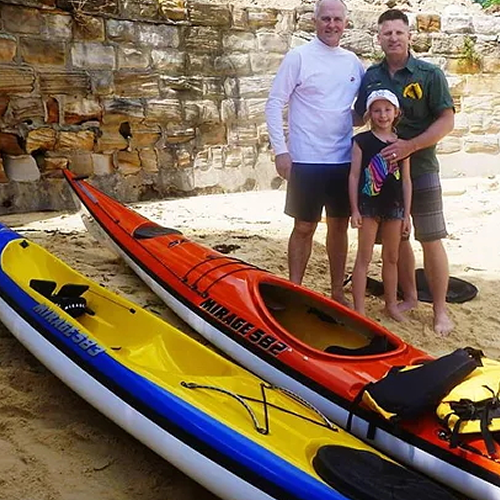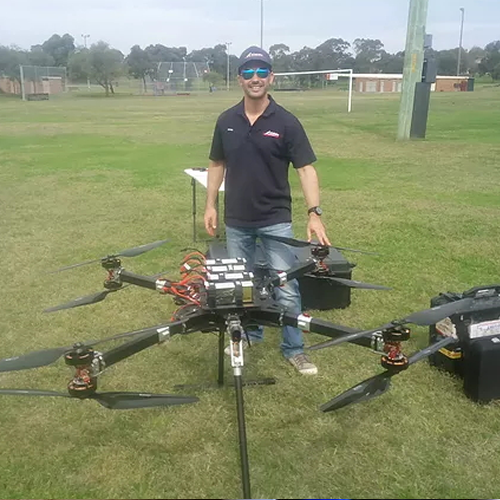 Airsight Australia specialises in producing customised remotely piloted aircraft systems tailored to our clients requirements. We approached Fibretec to produce a lightweight resin infused LiDAR housing which required a specialist eye for detail.

Fibretec worked closely with Airsight in the product development, and excelled in their ability to overcome complexities. The finished product met our detailed requirements,was produced on time, and was of a very high standard. Airsight Australia continues to work with Fibretec in developing customised housings for our drone aircraft and recommends the services of Fibretec to those with high end needs
Douglas Toppazzini
Maintenance Controller/R&D, Airsight Australia
I purchased a pair of wheel spats for my Sonex light aircraft from Fibretec, I found Fibretec easy to deal with and the finished product was of very high quality.

I was so impressed, that I purchased another set of wheel spats for my Zodiac 601XL aircraft. Great service, great product, and
well priced!"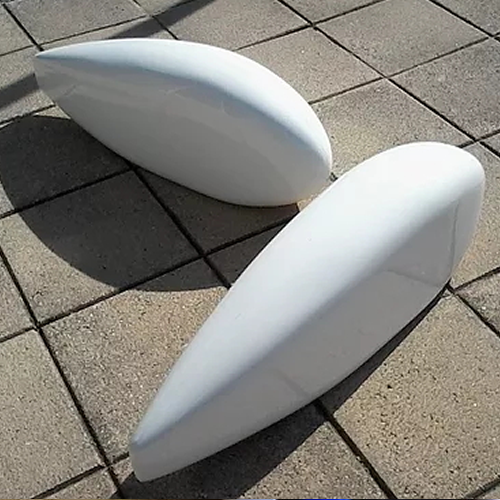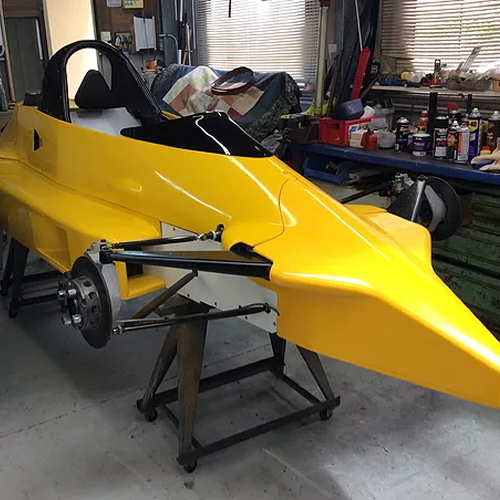 Recently asked Paul at Fibretec to quote on producing body panels from my moulds for Reynard Formula Ford race car.
The criteria from my clients were
1. Light weight
2. Strength in certain areas of the body
3. Quality panels gelcoate

Paul was able to reduce the overall weight by 5 KG compared with the UK panels, plus they were first class finished product.
My clients were very pleased  with the end result & I would have no problems in recommending Fibretec for their quality workmanship.
Don Baker